---
---
By combining cutting-edge filter technology with timeless European design, Our N95 Antiviral Mask offers outstanding performance and comfort to combat harmful particles in the air.

Through the breakout of the Coronavirus, ensuring health and safety in daily life has become a priority for millions of people. Besides the Coronavirus, our N95 Antiviral Mask will also protect you from other viruses, bacteria and air pollutants such as dust and smoke. Save your life now or cry later!

These N95 Antiviral Masks are Reusable and washable. 

Super comfy so that you can wear it for a long period of time without irritation.

Free Worldwide Shipping & 100% Money-Back Guarantee!

Safety Mask with Powerful Filtration: Our Masks are designed for personal safety protection. Its filter could help reduce pollution from the air you breathe. Includes Virus Spread, exhaust Fumes, Dust, Smog, Smoke, Pollen, Mould, spores, and other pollutants.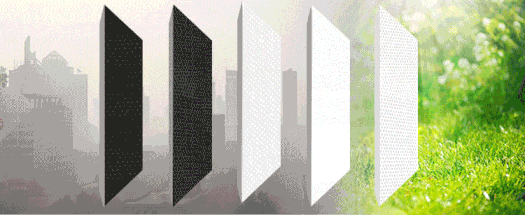 Superior protection: The Advanced Air Filter 2.0 protects from bacteria and pollution that are impossible to see with the naked eyes.
The filter's innovative, multi-layer protection technology guaranteeing the highest quality and outstanding efficiency. With its lightweight fiber material, the filter adapts to the face and feels soft on the skin, working as an almost invisible layer.
Improving your life quality with a simple step, the Advanced Air Filter 2.0 is an investment that will benefit your health every day. With regular use, the filter can provide prevention of viruses, decreased allergies and healthier lungs.
Standard Size For Superior Comfort: Made from soft neoprene for ultimate comfort with a fully adjustable nose strap and large Velcro headband. One size will fit everyone.
Re-Usable & Washable & Replaceable: The N95 Antiviral Mask shell and valves can be washed when they get dirty, the N95 filter is replaceable
Multifunctional: Perfect for all outdoor and indoor sports, such as running, walking, cycling, motorcycling, moto-X, skiing, paintball, lawn mowing, on public transport and other activities.
Premium material: This dust face mask is the construction nylon design mesh, which is breathable and quick-drying. It also has perfect permeability. The soft material would make your face feel comfortable. Suitable for all seasons.
HOW TO CHANGE THE FILTER
FILTERS THE FOLLOWING PARTICLES IN THE AIR YOU BREATHE:
PM 0.3-10, dust and other air pollutants

Pollen and other allergens

Bacteria and other germs

Wildfire smoke & cigarettes
UPF 50+ protection
WHAT'S INCLUDED?
1 x N95 Antiviral Mask
1 x Activated Carbon Filter
Need help? please contact us at support@wtwellshop.com. We are ready to help! 
---