---
---
Designed with active people in mind, the unique fasteners ensure you'll never have to worry about loose laces on a run again.
Lazy Shoe Lace unique high-performance elastomer stretches to conform to your feet, and with a number of different lacing techniques, you can make Lazy Shoe Lace fit just right for you.

Features:
14 straps per package
Material:

 

high-performance elastomer
One size fits all

Multiple color choices to fit your style

Works with any size shoe
Adjustable for varying levels of tightness

Water-resistant quality, stay strong in any weather
DITCH THE KNOTS, SLIDE INTO LAZY SHOE LACE!
Lazy Shoe Lace also offer something for the fashion-conscious, eliminating the clunky-looking knot and bow of traditional laces and streamlining the shoe's silhouette.
LACES MADE FOR AN ACTIVE YOU
Designed for an active lifestyle, Lazy Shoe Lace are an excellent no-tie shoelace replacement whether you're running, golfing, playing tennis, or cross-training.
ONE-TIME INSTALL IS SUPER EASY
Switching to Lazy Shoe Lace is a breeze. Simply remove your current laces and slide in your Lazy Shoe Lace. They'll work with just about any shoe you already own.
MAKE LAZY SHOE LACE YOURS
Whether it's for style or comfort, you can lace Lazy Shoe Lace to your preference in a variety of ways.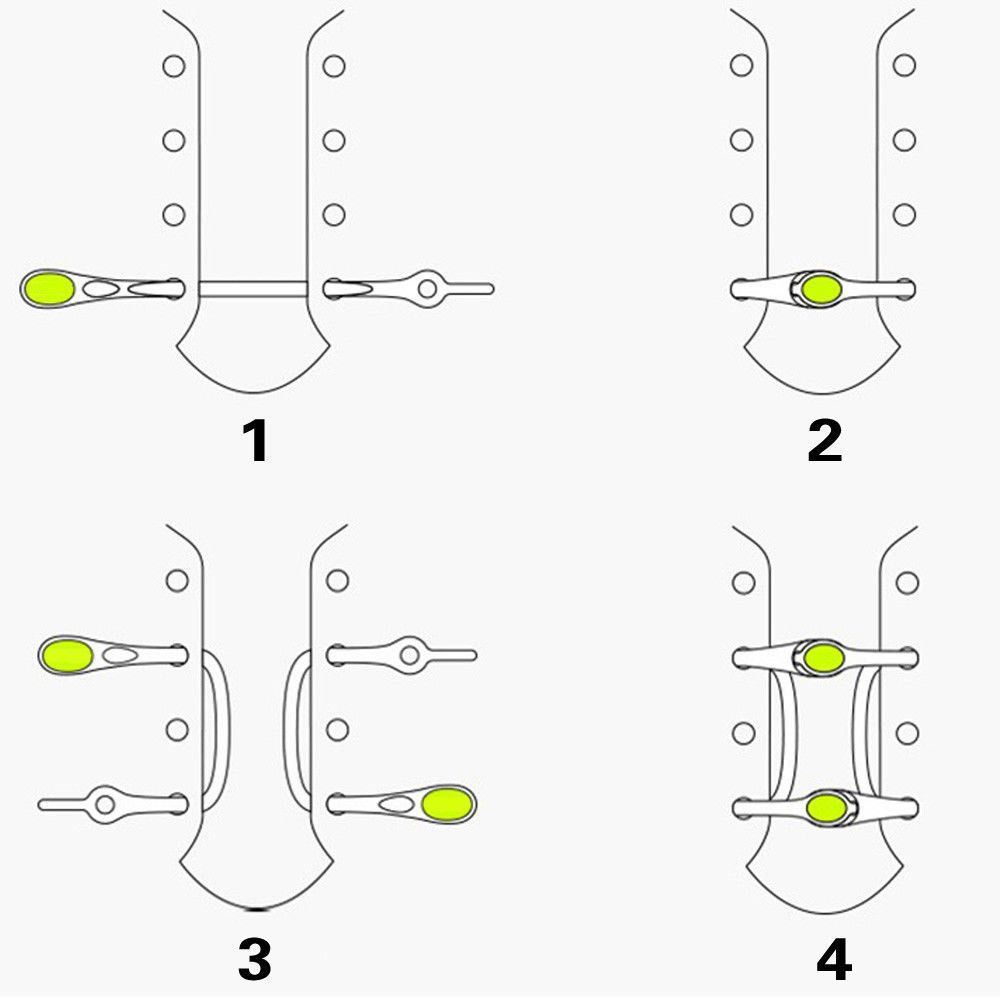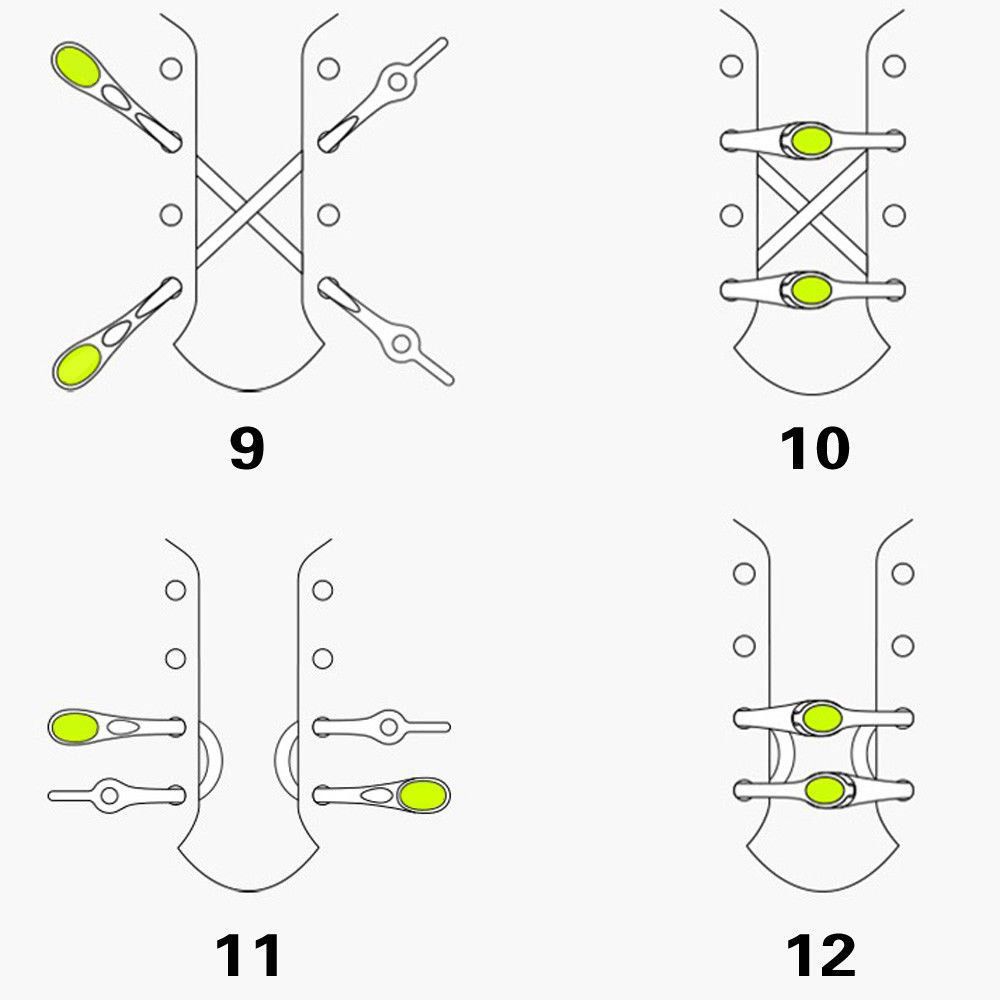 For a classic fit, thread Lazy Shoe Lace straight across. For higher impact sports, you might want to try crisscrossing the laces to make them tighter. And if you have especially wide feet, enjoy the spacious feel of the loose fit. No matter what lacing pattern you choose, you'll never need to adjust them again once you've found your ideal fit.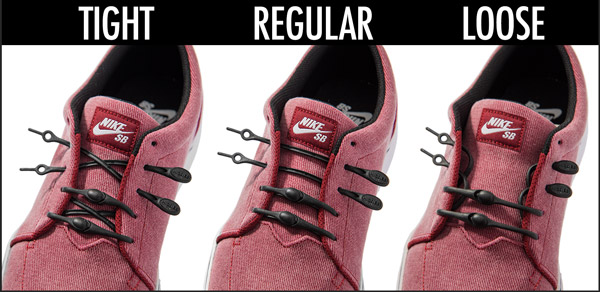 LAZY SHOE LACE FOR ADULTS! LAZY SHOE LACE FOR KIDS!
Lazy Shoe Lace for everyone! The same Lazy Shoe Lace that fit in adult's shoes also fit children's shoes too. Now anybody with shoes can slip them on and off.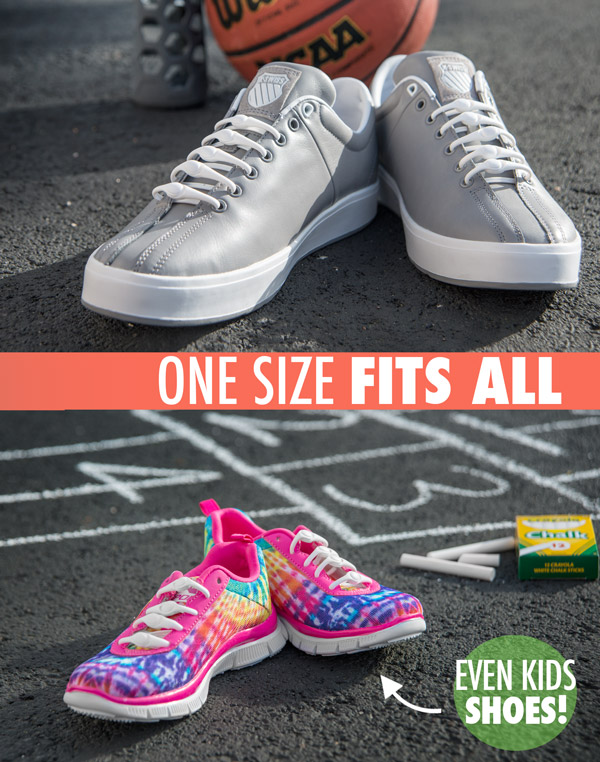 ---
These laces arrived (in Australia) as ordered) & in perfect condition. I'm using the laces on my Autistic son's school shoes as he has difficulty tying them for himself. They were easy to fit into his shoes, and have just the right tension in them that they can be stretched far enough to get his foot in, but still be tight enough to hold his foot firmly but without being to tight. I have been using them for about a month now, & so far, none have broken or come open & hopefully this will continue for quite a while...
Very good item. I ordered sam more. Arrive fast. Thank you
They are perfect!!! That's exactly what I was looking for. I was a bit worried that they wouldn't work on my shoes because they don't have regular holes, but they worked! My shoes feel so comfortable and I don't have to worry about those extra centimeters of shoelaces ... we'll see how much they last, but so far so good . 5 stars